ADOBE TOUCH LIBRARY
I was at Adobe as an Experience Design Intern on the Digital Video & Audio team, and I built the Adobe Touch Library–an on-going project that I started.
• About the Touch Library
Its purpose is to capture all the previously established (and new) gestures used in a few Adobe touch-softwares. Currently, it works as an internal reference for the team; but in the future, it will include gestures from all Adobe touch-products to develop a common "touch language".
–01 BRAINSTORM
Research
Ideate
Affinity Diagram
Without prior knowledge and experience designing for touch, I spent the first few weeks researching existing video-editing softwares that run on tablets and experimenting with concepts. I also created affinity diagrams and made sketches and quick mockups to help myself understand video-editing better.
–02 PROTOTYPE
low fidelity prototype
high fidelity prototype
Working with Brett (Senior Manager of UX Design), I narrowed my focus on brainstorming and creating potential touch-solutions for different video-editing tasks such as inserting videos (before/after), superimpose, replace, overlay, etc. I also collected gestures from video-editing softwares for the Touch Library and played around with different visual languages to capture and successfully communicate touch (drag & drop, swipe, tap, etc).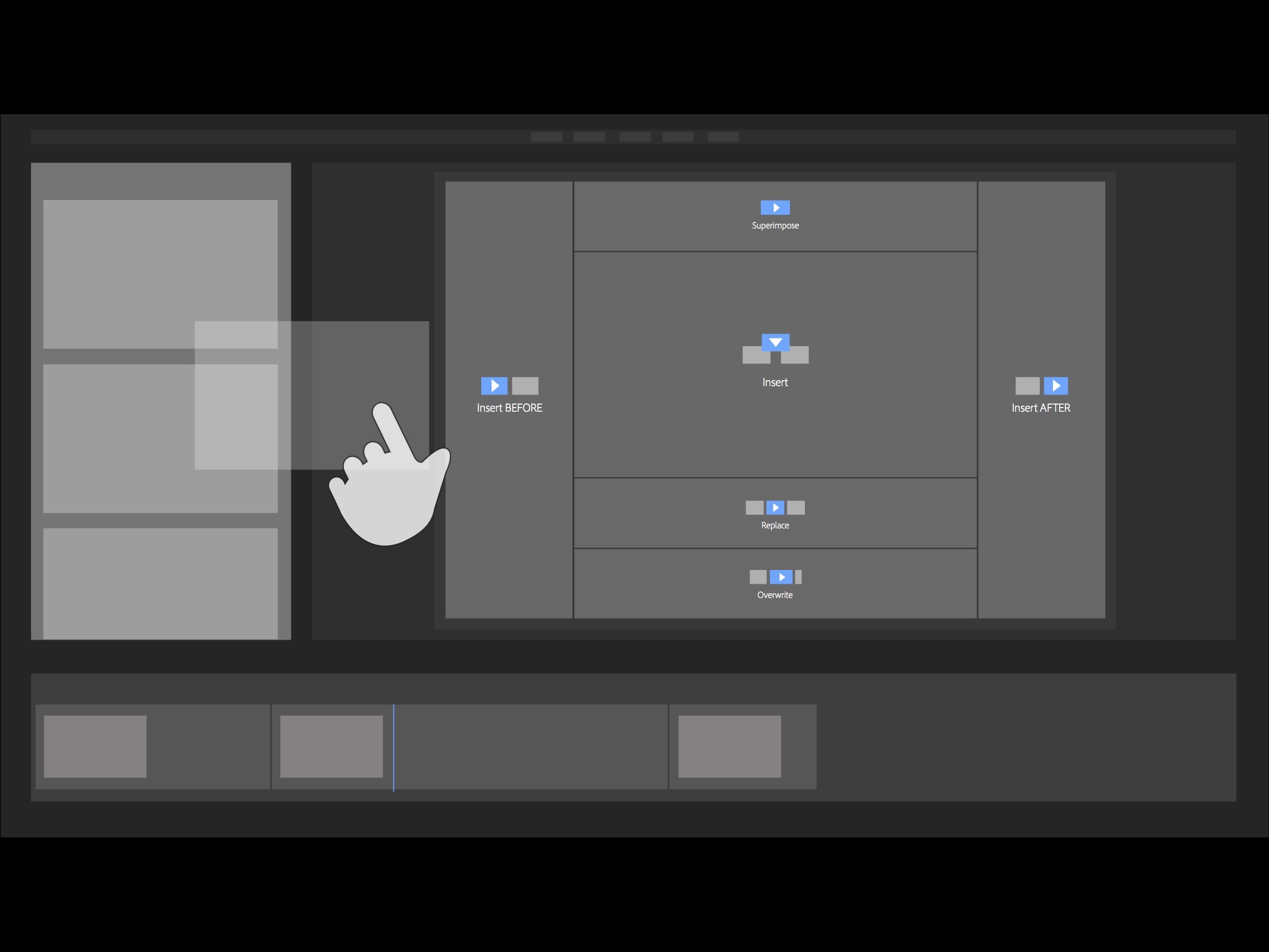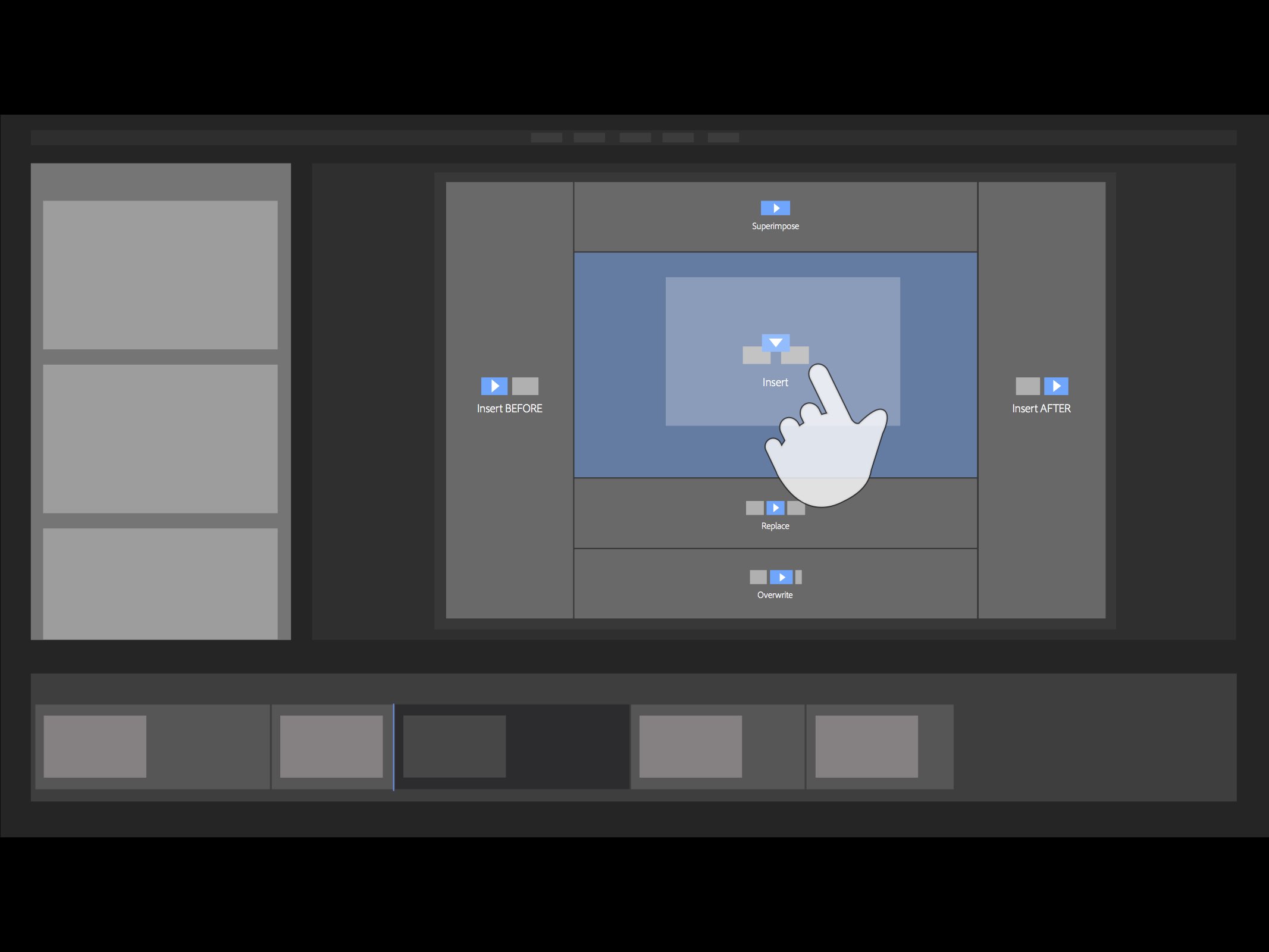 –03 DELIVERABLES
product video [demo]
the touch library
After extensive meetings for weeks with the team, I ended up building the Touch Library in a minimal and clean style using iconographies: with blue dots as a finger and abstract boxes as different panels (or containers). Apart from that, Brett and I figured out a user flow we could show through a video demo, which I animated using After Effects: it goes through the workflow of a Rush-user editing a clip on a Surface Pro.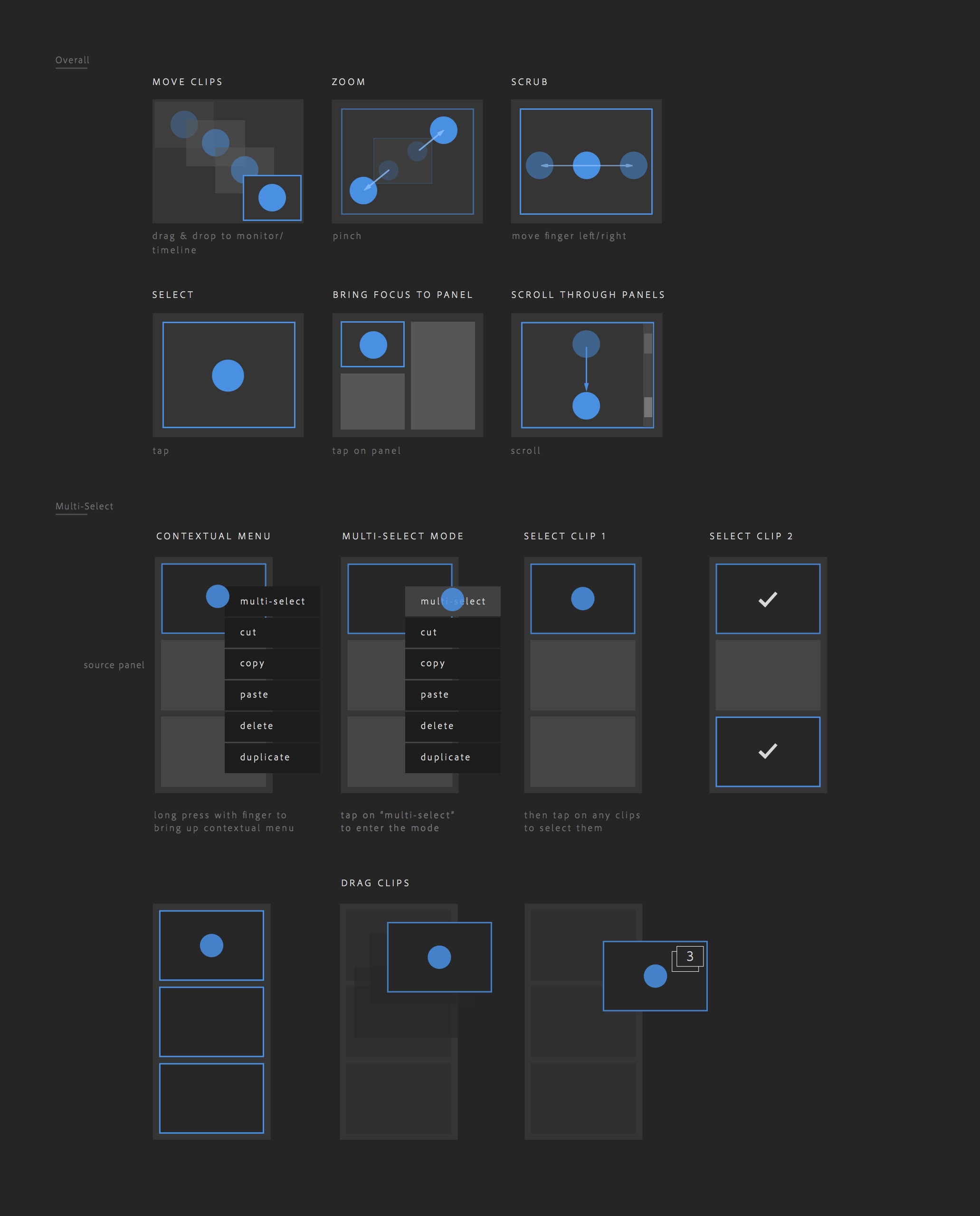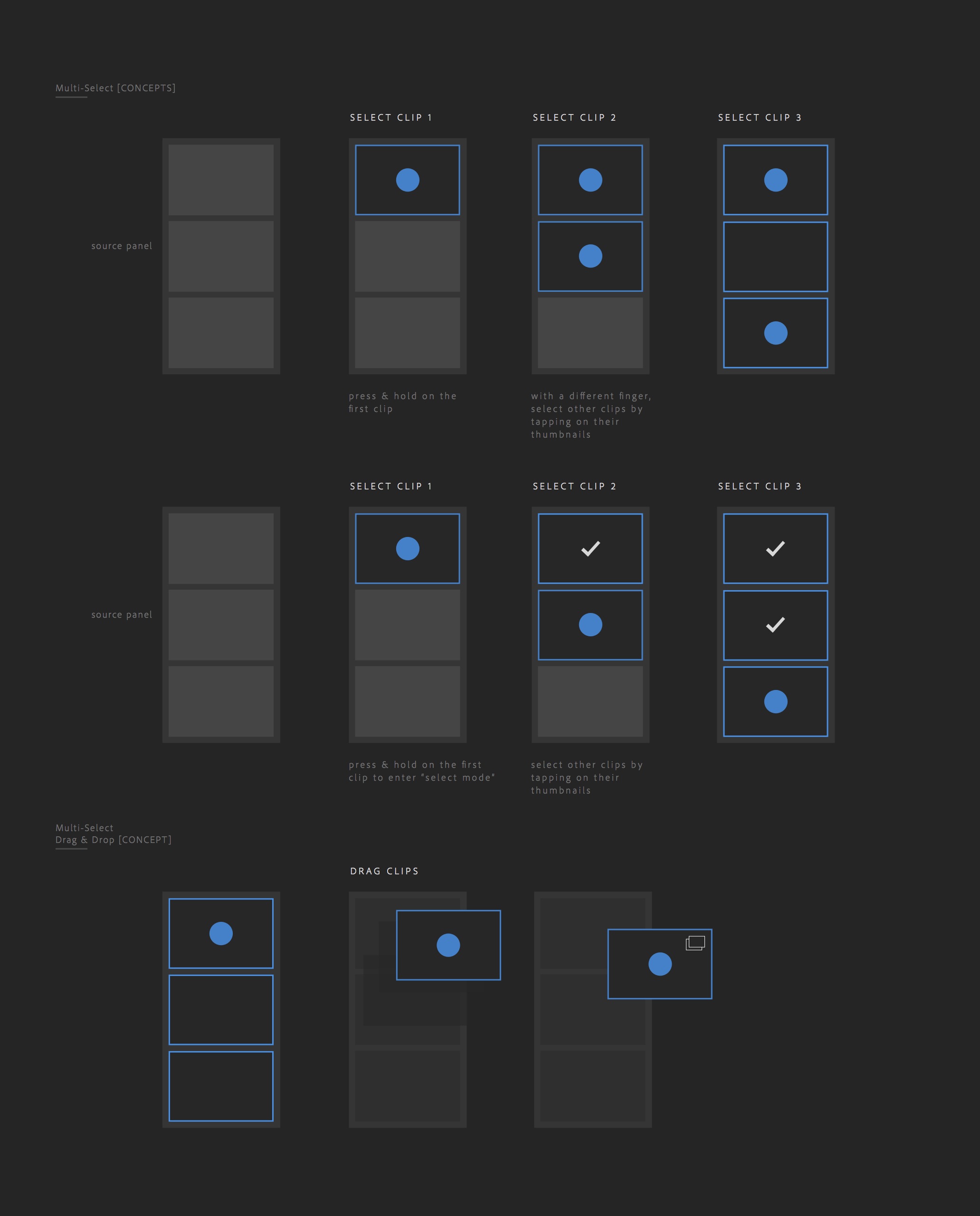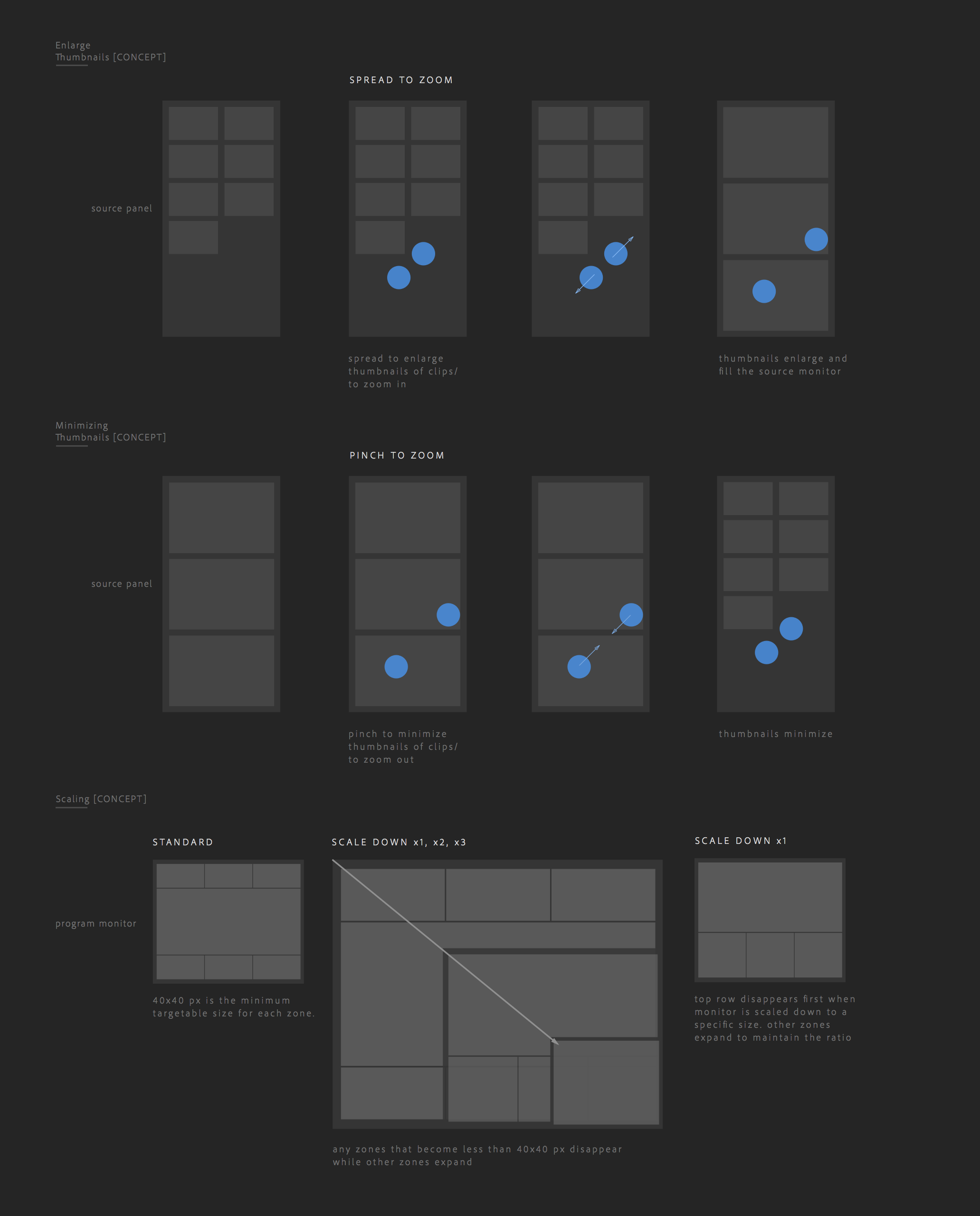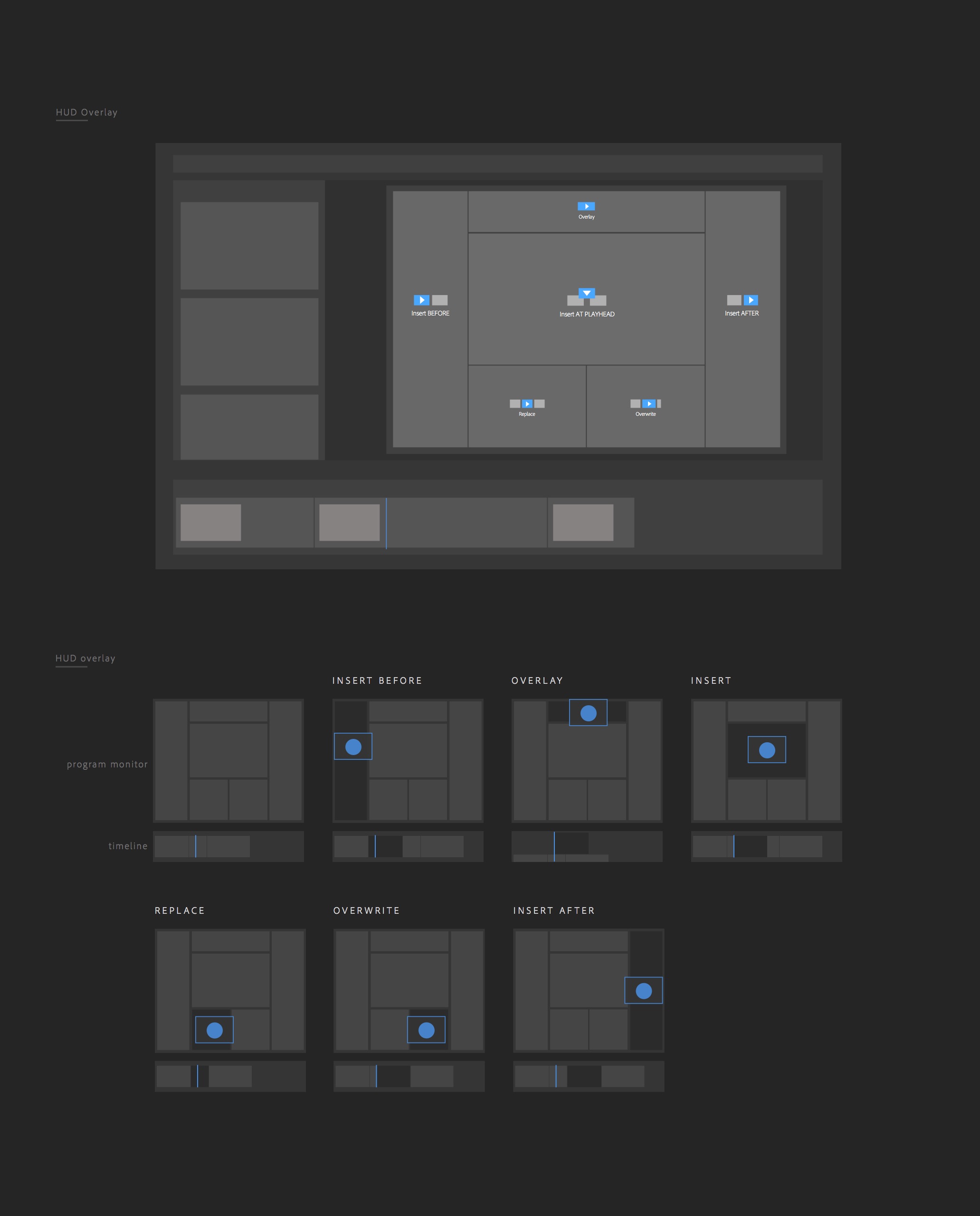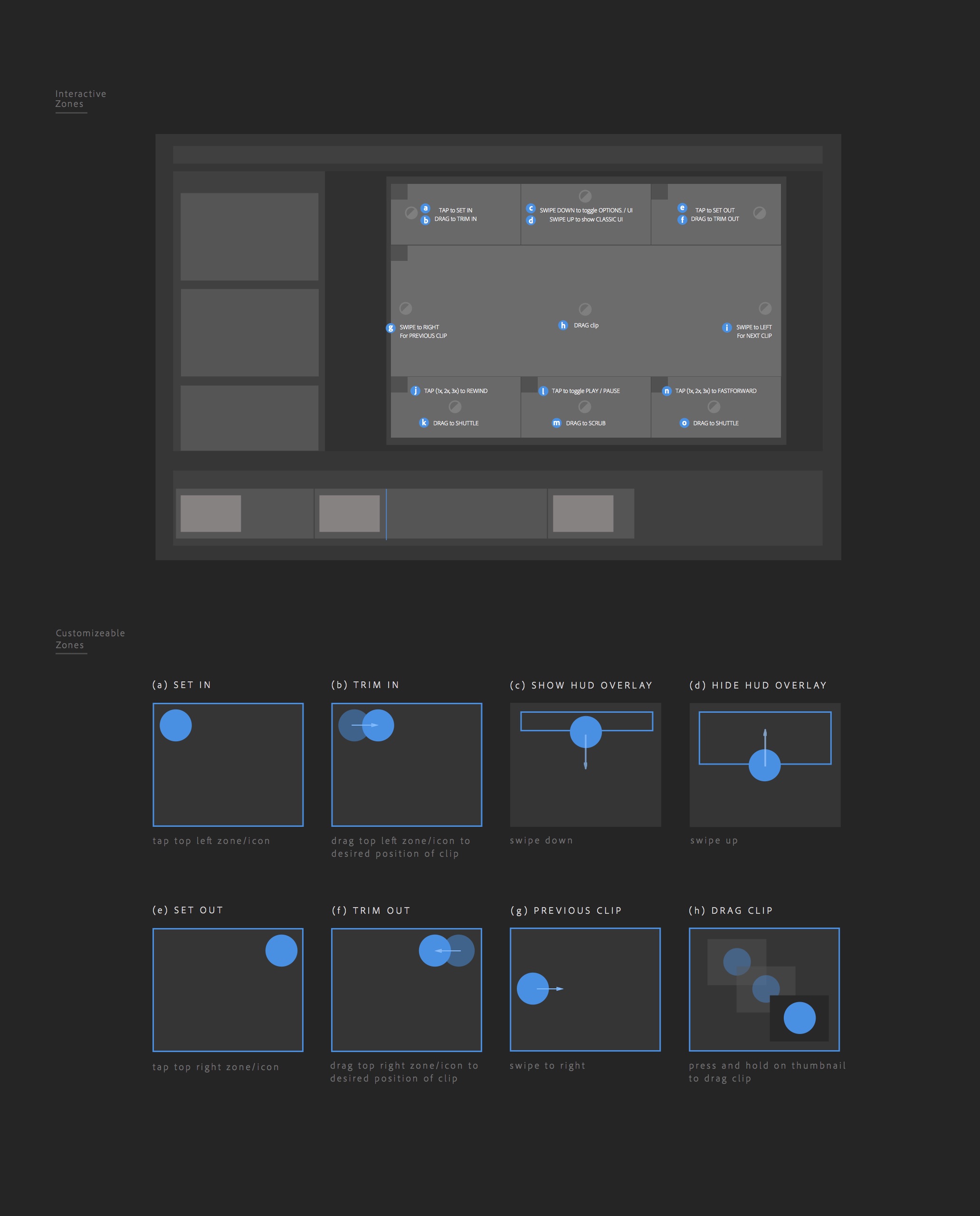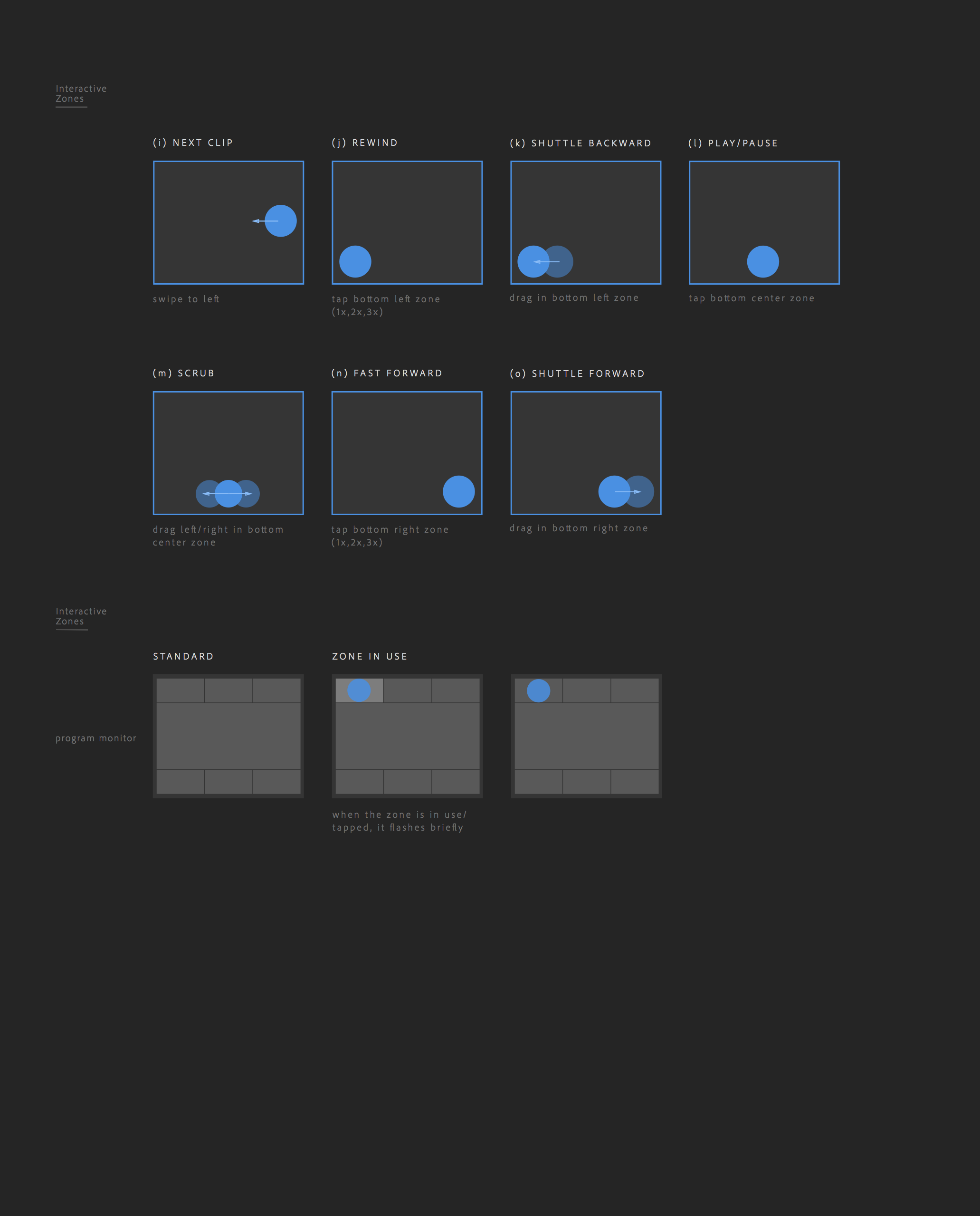 –04 REFLECTION
My three months at Adobe taught me a lot–I picked up essential design and communication skills that shaped me into a better designer and person to work with. I had to work extra hard and do extensive amount of research to catch up quickly at the beginning. I ended up creating final deliverables that exceeded the team's and my expectations. Adobe is a growing company filled with talented people – and therefore, I am very thankful for this incredible learning opportunity.